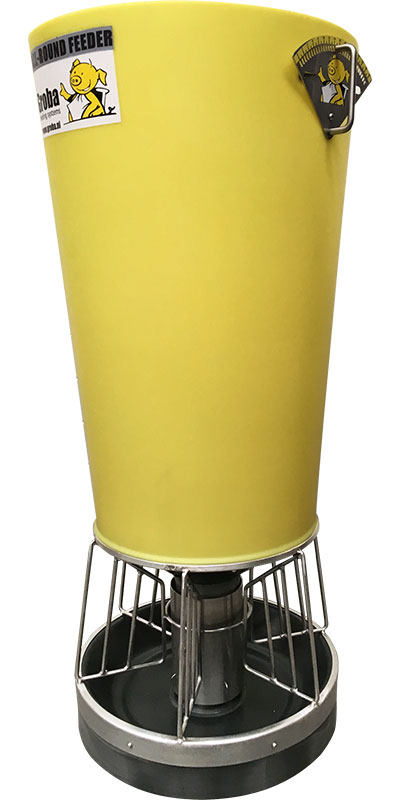 For an excellent rearing phase
All-round feeder – Groba. A good rearing phase for weaned piglets gives vigorous, healthy animals. The housing and climate must both be optimal. Piglets must also have access to sufficient supplies of fresh feed and water immediately post-weaning. This prevents the occurrence of so-called weaning dip. The All-round feeder from Groba unites all the aspects of optimal feed provision.
Dry feeder for piglets
The All-round feeder, a dry feeder, ensures piglets always have access to feed. No learning phase necessary. The piglets can eat as a group from the open feeder that is divided into separate feeding places. This stimulates the feed intake, reduces stress and ensures a higher performance. Feed wastage is reduced and the piglets grow better. The feeder can be accurately adjusted and can be used to supply two pens with feed. Various profiles are available to mount the feed on a partition.
Other Groba products that may be of interest to you for piglets: Grofit for piglets and our Stalko dry feeders.